History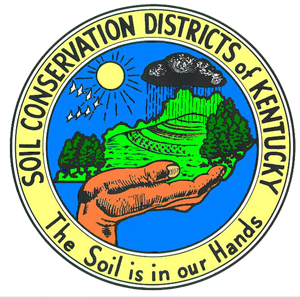 The disastrous dust bowls of the 1930s, coupled with the depression, caused alarming public concern and promoted the need for a national soils conservation program. As a result of the first national soil erosion survey conducted by Hugh Hammond Bennet, Director of the Soil Erosion Service under President Roosevelt, the Soil Conservation Service (now the Natural Resources Conservation Service (NRCS)) was formed in 1935 under the United States Department of Agriculture (USDA). The NRCS was established to provide technical and financial assistance to landowners for application of conservation practices. To provide local coordination for conservation efforts, President Roosevelt developed a model Conservation District Law for consideration by State Governments. In 1939, federal legislation was passed enabling conservation districts to participate and intervene with government agencies under the premise that no Federal government agency should act in the area of private lands conservation without local citizen oversight. By February 1947, 114 districts from 32 states had conservation associations. On February 23, 1944 the Madison County Conservation District was organized.
Structure and Organization
Conservation districts are local subdivisions of state government organized under the Commonwealth of Kentucky. It is a subdivision of the Kentucky Department of Natural Resources. The USDA, Natural Resources Conservation Service (USDA-NRCS) personnel provide technical assistance to the conservation district and their clientele for conservation and resource development work through a cooperative agreement.
The district is governed by a seven-member locally elected board. Assistance to the public is provided at no charge to the people of Madison County. The services and programs of this district are offered to all individuals, groups, organizations or governmental agencies within Madison County. We emphasize voluntary, science-based conservation technical assistance; partnerships; incentive-based programs; and cooperative problem solving at the community level. The district also supervises the sub-district activities of the Red Lick Creek Watershed Conservancy District.